Susan Inglett Gallery
522 W 24th St, New York
212-647-9111
Tuesday - Saturday 10am - 6pm August: Open by Appointment only



Allison Miller: Feed Dogs
Mar 15-Apr 21
Susan Inglett Gallery is pleased to present Los Angeles based artist Allison Miller's fourth exhibition with the gallery, "Feed Dogs." The exhibition will run from 15 March to 21 April 2018. A reception for the artist will be held on Thursday 15 March from 6 to 8 PM. Protein Candy: Allison Miller has a proclivity to set up painterly problems and turn them into wonderment. Wonderment beaming all the more brightly due to the wrenches she throws into her picture machine. She understands that problems in part define the kind of work a painter chooses to do, and are not to be avoided but embraced. Allison Miller is a painter who can make a riddle out of an answer. Problems for her are the sparkly ruby slippers… keys to another dimension. The longer you look at Miller's paintings the better they get. They are unlike any other paintings on the planet. The more you stare at them the more they develop, change moods, come into being right before your eyes. They feel like Buster Keaton falling down a flight of stairs, a perfect cocktail of risk and control. She has a tendency to take innocuous marks, encourage them to mutate, and then suddenly they are the hallmarks of justice, the foundation of the painting's life. Blocks of color butt up against each other in a buttinsky kind of get-out-of-my-way style, like gargantuan toy blocks. Other times, thin stringy lines drift and wiggle diagonally, peter out, curl up and stew. Do you want brush strokes to be perfect wisps of hair or epic comb overs or musical notes? Hey look, there's an Ellsworth Kelly joke in the upper left hand corner of one painting in the form of a quotation: Kelly's unmistakable apple green and blue diagonal. But in Miller's hand, her wavering voice, Kelly is imperfect, reanimated, not hard edge. Philip Guston comes to mind, soft and blobby, a little balloony, like a cartoon. Could there be a view of the underside of a mattress, one decorated in cake frosting, with diaristic notations of a sexual history? Things are always hiding behind other things in Miller's paintings, peeking over ledges, horizon lines jerry-rigged, undermined. Grand plans eclipsed. Two of her canvases are bottom-heavy trapezoids. This is strange because the shape engenders a picture plane that doesn't quite make sense, exaggeratedly foreshortened, like a tennis court viewed on television. Miller's paintings are not difficult because they wish to be difficult, but because they wish to wreak some luscious brain havoc. Her marks and gestures are amusingly self-conscious, but earnest, and ultimately moving. This reminds me of writers who can really write versus writers who perform stunts on the page as stand-ins for good sentences but they smell of the klutzy stuntman. The stuntmen pine for the grace of the authentic. Miller is genuinely funny, something of a comedian, new school Borscht Belt. Is she a ham? Ham is a sugary tasting pink meat that comes from the center of a swine. It's like protein candy. Miller's painterly wit is deployed to unsettle the system, your system, our understanding of optical or physical reality. She makes weird decisions. Weird meaning really good. Is there a glory hole at the bottom of her painting, a strip of glued on flowery fabric that looks like baby clothes? Is it good to be torn between revelation and fertile discomfort when looking at a painting? I take that as a yes. I take the yes as a kind of drug. — Benjamin Weissman ALLISON MILLER (b. 1974, Evanston, IL) holds a BFA from Rhode Island School of Design and an MFA from the University of California, Los Angeles. Most recently, she has had solo exhibitions at The Pit, Los Angeles and The Finley, Los Angeles. Her work has been included in "Mulheim/Ruhr and the 1970s," curated by Alice Konitz, Mulheim an der Ruhr, Germany the Pizzuti Collections "Now-ism: Abstraction Today," Columbus ...six memos for the next, curated by Tilo Schulz and Jorge van den Berg, Bregenzer Kunstverein, Austria Painting in Place, curated by Shamim Momin and LAND, Los Angeles Stone Gravy, curated by David Pagel, Ameringer/McEnery/Yohe, NYC Made in L.A. 2012, organized by the Hammer Museum, Los Angeles the Santa Barbara Museum of Art, Santa Barbara ACME., Los Angeles the Art Gallery of Calgary, Canada the Las Vegas Museum of Art, Las Vegas and the Orange County Museum of Art, Newport Beach. The exhibition will be on view at the gallery located at 522 West 24 Street Tuesday to Saturday 10 AM to 6 PM. For additional information please contact Susan Inglett Gallery at 212 647 9111 or info@inglettgallery.com. Join in the conversation with Susan Inglett Gallery on Instagram (@susaninglettgallery), Facebook (@Susan Inglett Gallery), Twitter (@inglettgallery), and via the hashtags #AllisonMiller and #SusanInglettGallery.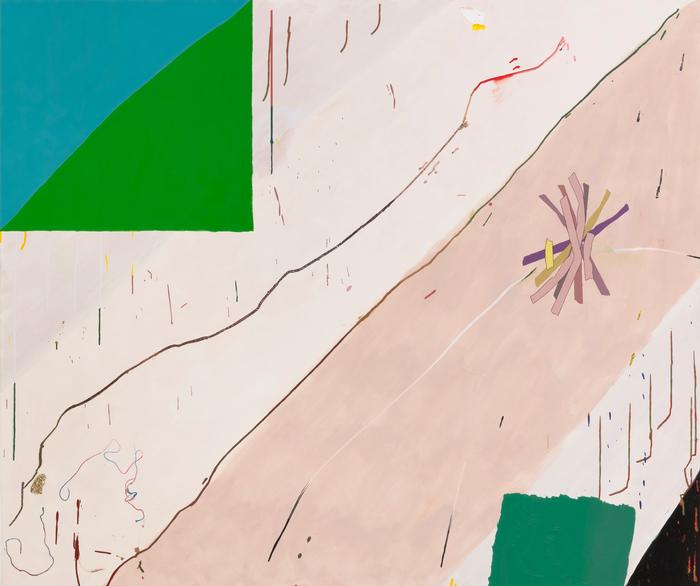 Maren Hassinger: As One
Apr 26-Jun 02
Susan Inglett Gallery is proud to present Maren Hassinger's, "As One." The exhibition will run from 26 April to 2 June 2018 with a reception for the artist on Thursday evening 26 April from 6 to 8 PM. For four decades, Maren Hassinger has worked in sculpture, installation, film/video, performance, and public art. Carefully selecting medium and materials for their own innate language and abilities, she has explored the space of movement, change, family, love, nature, environment, consumerism, identity and race. "As One" will focus on her recent projects surrounding issues of equality. Hassinger states, I dont think my work has so much to do with ecology, but focuses on elements, or even problems - social and environmental - that we all share, in which we all have a stake. I dont think thats an ecological statement. I want it to be a humane and humanistic statement about our future together. Maren Hassinger entered Bennington College in the Sixties as a student of dance, she graduated from the Fine Arts Department with a concentration in Sculpture. Hassinger entered grad school at UCLA in the Seventies where she was recruited from the sculpture department to join a new class studying the Fiber Arts. Each of these moves, intentional or circumstantial, fortuitously led to the creation of the now distinct and singular voice which is Maren Hassinger. Hassinger has exhibited widely in both the United States and abroad with work seen most recently in solo presentations at Mark Bradford's "Art + Practice," Los Angeles traveling to the Baltimore Museum of Art, in "Maren Hassinger : A Retrospective" at Spelman College, Atlanta, and beginning June 2018 her site-specific installation "Monuments" will be on view in Marcus Garvey Park in partnership with the Studio Museum in Harlem. The work is included in the traveling exhibition "Magnetic Fields," a historical dialogue of abstraction by women artists of color, in "We Wanted a Revolution: Black Radical Women, 1965-1985," and "Descent," a Matriarch collaboration with her daughter Ava Hassinger at the Institute of Contemporary Art, Philadelphia. Hassinger is the recipient of many awards and honors including grants from the Louis Comfort Tiffany Foundation, Pollock-Krasner Foundation, Gottlieb Foundation, Anonymous was a Woman and a Lifetime Achievement Award from the Womens Caucus for the Arts. She was until recently the Director of the Rinehart School of Graduate Sculpture at the Maryland Institute College of Art, Baltimore. She now lives and works in New York City. The exhibition will be on view at the gallery located at 522 West 24 Street Tuesday to Saturday 10 AM to 6 PM. For additional information please contact Susan Inglett Gallery at 212 647 9111 or info@inglettgallery.com. Join in the conversation with Susan Inglett Gallery on Instagram (@susaninglettgallery), Facebook (@Susan Inglett Gallery), Twitter (@inglettgallery), and via the hashtags #MarenHassinger and #SusanInglettGallery.