Kathryn Markel Fine Arts
529 W 20th St, Suite 6W, New York
212-366-5368
Tuesday - Friday 10am - 6pm, Saturday 11am - 6pm



Daniel Brice: Another Liquid Sequence
Jun 22-Jul 29
Kathryn Markel Fine Arts is pleased to present Another Liquid Sequence, Daniel Brices second solo show at the gallery. Daniel Brices paintings are influenced by the minimalist environments of coastal California. They reference the hazy atmosphere above and in front of the earth, ocean, and sky. Their blurred boundaries translate to moody color fields with a simmering quietude, often grounded by abstract geometric form. Returning to oil after a stretch of working with watercolor, Brice can invigorate his layering technique with a more tactile quality. The layers are built up on the paper so that his process is evident, with the finished surfaces acquiring a sleek sheen. All of his pieces begin with choosing a color and then, through intuition and color theory, Brice introduces each additional color to create supporting harmony or dissonance. The choices are poetic, even musical, and he ultimately strives to solve the puzzle each decision unlocks. When viewing the finished piece, what first appears to be a minimal or monochromatic palette is then revealed to be built upon under-painting with a vast spectrum. Several works on view in Another Liquid Sequence are particularly reminiscent of the subtle complexity of the horizon line, mirroring the thin wide expanse where colors meet and blend. Others are darker, seemingly more internal, offering suggestions of formality. From brilliant blues to exploring shades of black, Brices paintings strive to be a reflection of the internal conversations one has while in a meditative state. Daniel Brice has exhibited widely throughout the United States, including at Chiaroscuro Contemporary Art, Western Project, and Riverside Museum of Art. His work is featured in many public and private collections. He lives and works in California.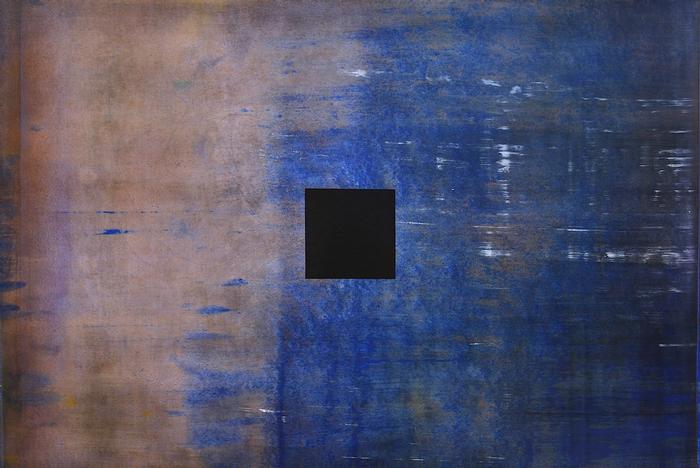 Nancy Cohen: Liaisons
Jun 22-Jul 29
Kathryn Markel Fine Arts is pleased to present Liaisons, Nancy Cohens first solo show at the gallery. Nancy Cohen is interested in the juxtaposition of fragility and strength, both in our personal lives and the environment. Her work investigates the journey of the individual navigating a perilous world, all while exploring the fragility of that world itself. Through personal study of waterways and collaborations with scientists and environmentalists, Cohen imbues her work with academic references to a natural world that is fighting back while constantly under threat. Cohen shares these dualities in her choice of materials. She has been working with glass and handmade paper for over twenty years, drawn to how they transform along the way to the pieces finished form. These materials allow for an implication of the body in the work, the necessary touch and adaptation to their malleability is evident in their construction. Their elements hang in the balance, each one necessary, vulnerable, and interdependent. The pieces on view in Liaisons show the evolution of a body of work. Earlier pieces are constructed with a variety of found glasses that have been melted and reformed in a kiln over molds of clay, while newer works use glass made by Cohen. They are connected by ideas of form, experimentation with materials, and a balance of intuition and intention. Heavily inspired by water, Cohens sculptures have an undulating, ethereal quality to them. They bring to mind images of eddies, seafoam, crashing waves, and the topography of waterways. They are inspired by the tension between industrial development and nature thats abundant on the coast of New Jersey, intuitively responding to the forms, colors, and sounds that emerge as the coastline transforms over time. Nancy Cohen has exhibited widely throughout the United States including at UrbanGlass, the Quark Park Sculpture Garden, The Sculpture Center, and the Staten Island Botanical Garden. She has been and Artist in Residence at Bullseye Glass, WheatonArts, and Pilchuck Glass School and done residencies at Yaddo, MacDowell Colony, and Millay Colony. She is the recipient of several grants, including a Pollack Krasner Foundation Grant. Nancy Cohen has an MFA from Columbia University, and lives and works in Jersey City, New Jersey.