Kathryn Markel Fine Arts
529 W 20th St, Suite 6W, New York
212-366-5368
Tuesday - Friday 10am - 6pm, Saturday 11am - 6pm



Stephen Pentak: More or Less
Mar 30-May 06
Stephen Pentak's landscapes are variations on iconic themes. In Pentak's latest body of work, he plays with further tricks of the eye by concentrating on diptychs and triptychs.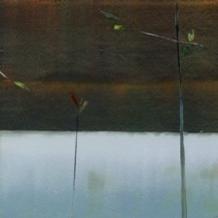 Lorene Anderson: Swirl and Roil
Mar 30-May 06
Lorene Anderson's paintings have a kinetic energy perfectly fitting her exploration of turbulence, gesture, and the movement and folds of space. Anderson's latest body of work has evolved beyond being inspired by the rolling countryside of France to diving into math and science-oriented influences like topology, subatomic particles, and waves of light and sound.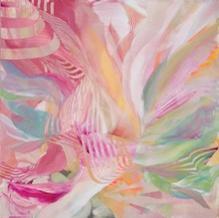 Deborah Zlotsky: BTW
May 11-Jun 17
BTW, Deborah Zlotsky's new series of abstract paintings, arose from an unexpected muse: a garage sale purchase of striped bed sheets from the 1970s.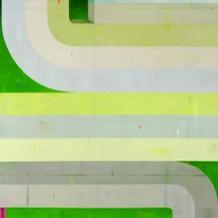 Stack
May 11-Jun 17
Stack is a group exhibition curated by artist Deborah Zlotsky in conjunction with her exhibition of new paintings, BTW. Artists Joe Amrhein, Susan DAmato, Torkwase Dyson, Ginny Casey, Deborah Dancy, James Esber, Valerie Hegarty, Nina Katchadourian, Joan Linder, Mary Lum, Thomas McArdle, Susan Meyer, Gina Occhiogrosso, Crit Streed, Craig Taylor and Heeseop Yoon combine and order things, and thereby acknowledge that no one element can tell the whole truth.