Kathryn Markel Fine Arts
529 W 20th St, Suite 6W, New York
212-366-5368
Tuesday - Friday 10am - 6pm, Saturday 11am - 6pm



Martina Nehrling, Saudade
Feb 15-Mar 24
Martina Nehrlings paintings are built with individual staccato brushstrokes of lush, bright colors in a palette that feels simultaneously logical and discordant. She creates a rhythm to her work with this palette that so closely suggests but does not complete a full spectrum, each stroke creating a vibrational tension with the one next to it. She explores the formal complexity of color, and reflects its emotional depths and limitless potential with the tactile physicality of her paint.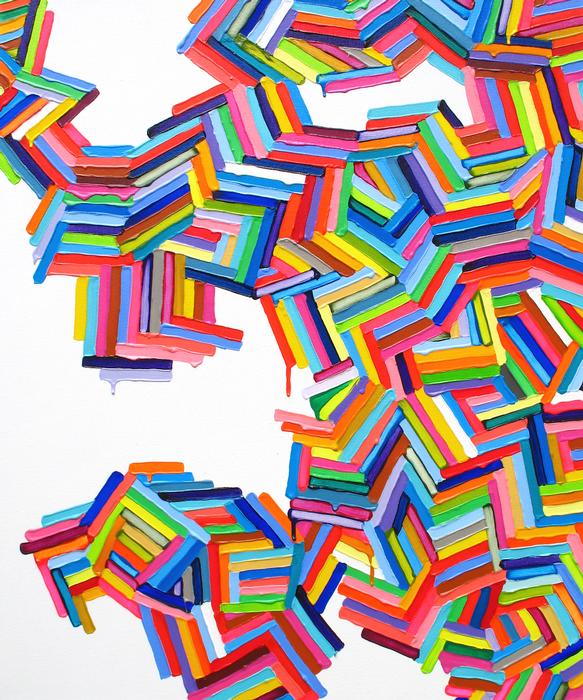 Joanne Freeman, My Generation
Feb 15-Mar 24
Joanne Freeman has been feeling nostalgic. Noticing the parallels between the current political climate and the nature of the 1960s and 70s when she grew up, she has been interrogating the aesthetics and societal attitudes of that era in her latest work. Her reductive compositions and pure color mimic the low-tech graphics utilized in mid-century media, and allude to color field paintings of the 1960s. Masking her forms out beforehand gives her paintings a stencil-like feel, a nod to the printmaking techniques that were also popular at the time, as well as Matisses cut outs.