First Street Gallery
526 W 26th St, Suite 209, New York
646-336-8053
Tuesday through Saturday 11 am - 6 pm



2017 MFA National Competition
Jul 20-Aug 11
Our seventh annual Summer Exhibition open to current and recently graduated MFAs. Juror: Dorothea Rockburne, Artist. Collections: MOMA, MMA, Guggenheim, etc.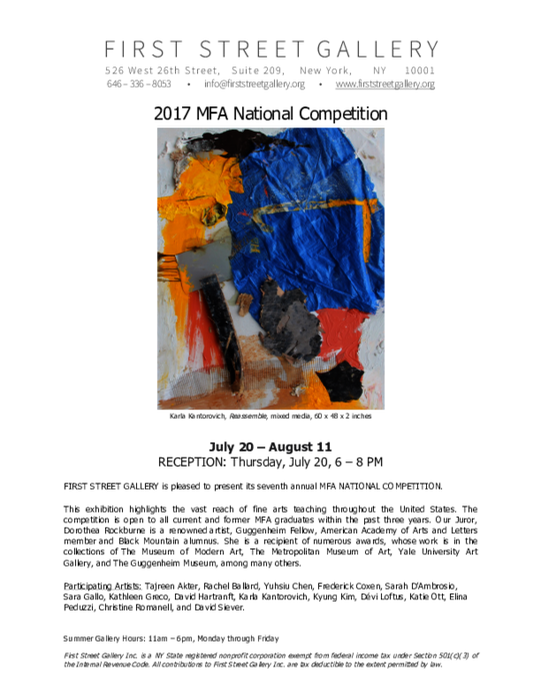 Tracy Collamore: A Dolls House
Sep 05-Sep 30
A series of dollhouse vignettes exposing the underbelly of suburban modernity, implying an ominous existence of confinement, gender roles, and childhood conditioning.