Agora Gallery
530 W 25th St, New York
212-226-4151
Tuesday - Saturday 11am - 6pm



Lyrical Abstraction
Mar 13-Apr 03
Lyrical Abstraction is a renewed inquiry into the spatial questions posed by abstraction. Featuring eight artists, the exhibition features sculptures as well as watercolors and paintings, showing the enormous influence abstraction has had across media. Artists: Howard Harris, Dana Ingesson, Mao Lizi, Attila Mata, Hiroko Saigusa, Alexandra Verbeek, Clea von Dohren. Reception: Thu, Mar 15, 6-8pm.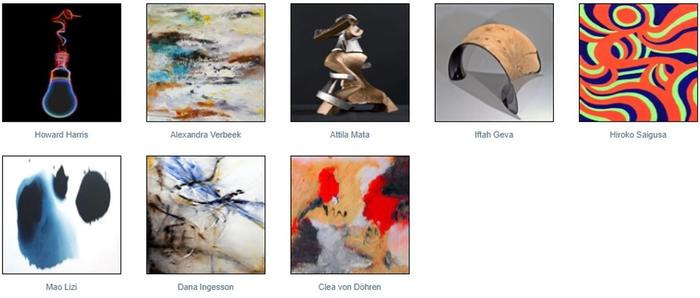 Encounters: Nature and Culture
Mar 13-Apr 03
Encounters: Nature and Culture features six artists whose works highlight the underlying presence of subjectivity in all objective understanding. Starting with the depiction of realistic figures - be these painted or photographed - each work shows us how the hand of the artist ineluctably deviates from purely factual descriptions, delineating a world of imagined truth. Artists: Ellen Cuylaerts, Elena Gaston Nicolas, Daniel Loveridge, MVR, Franck Sastre. Reception: Thu, Mar 15, 6-8pm.