Morgan Lehman 2
526 West 26th Street, Suite 419, New York
212-268-6699
Thursday-Saturday 11:30-5:30 pm, or by appointment



Rubens Ghenov : Aft Key
Sep 06-Oct 06
Morgan Lehman is delighted to present recent paintings by Rubens Ghenov in the artist's third solo exhibition with the gallery. This show, entitled Aft Key, includes three bodies of work made between 2017 and 2018, which take as their subject the late Spanish poet Angelico Moranda's interests in ideas of time, ontology, sound, and mantras. Here, Aft is to be read as a shortened version of the preposition, after, which, for Moranda, denotes the middle stage of descent (or diagonal time). Diagonal time can be thought of as the line that links the metaphysical world of the vertical (concerning the intellectual, conscious, cosmic) with the horizontal (considering the terrestrial, pausal, dreamlike), within the right triangle structure that informs Moranda's poetry and meditative practice. Aft is thus both between space but also beyond, converging backward in time to the present in a cyclical triangular motion. In this way, form leads to concept and concept back into form, as Ghenov mines the rich philosophy of the poet to create his own lyrical, mystical paintings. Opening reception will take place September 6th from 6-8pm.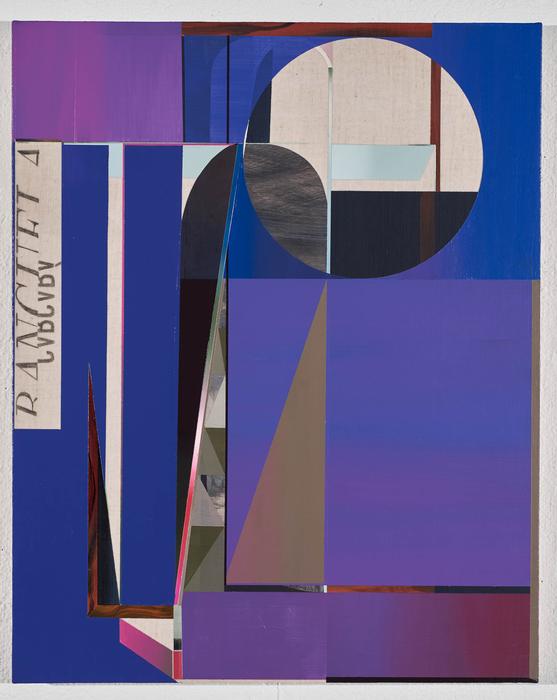 Louis Reith and Jonathan Ryan Storm : A Sax in the Attic
Oct 11-Nov 10
This exhibition finds two artist friends mining abstract image space with results ranging from playfully hand-wrought attitude to design-inflected elegance. Opening reception will take place October 11th from 6-8pm.