Richmond Art Center
2540 Barrett Ave, Richmond
510-620-6772
Tuesday - Saturday: 10 am - 5 pm



Califas: Art of the US-Mexico Borderlands
Sep 08-Nov 16
Califas: Art of the US-Mexico Borderlands / El Arte de la Zona Fronteriza Mexico-Estados Unidos explores representations of the US-Mexico 'borderlands' in contemporary art, with a special emphasis on the Bay Area. Artists: Agency - Ersela Kripa & Stephen Mueller, Chester Arnold, Jesus Barraza, Enrique Chagoya, CRO studio - Adriana Cuellar & Marcel Sanchez, Ana Teresa Fernandez, Nathan Friedman, Guillermo Galindo, Rebeca Garcia-Gonzalez, Amalia Mesa-Bains, Richard Misrach, Alejandro 'Luperca' Morales, Julio Cesar Morales, Postcommodity, Rael San Fratello, Fernando Reyes, Favianna Rodriguez, Stephanie Syjuco, David Taylor, Judi Werthein, Rio Yanez. Curators: Michael Dear, Ronald Rael. Opening Reception: Sat, Sep 8, 5-7pm.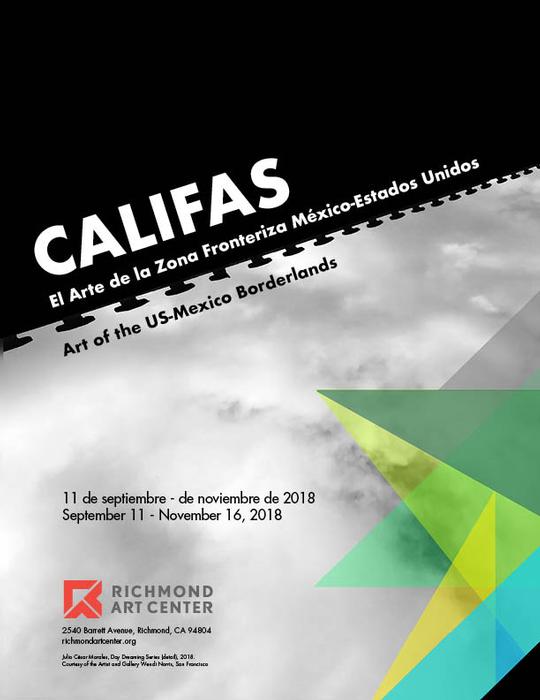 Lia Cook: Inner Traces
Sep 08-Nov 16
Inner Traces will present recent jacquard loom pieces by Lia Cook. Cook combines weaving with self-portraiture, photography, digital technology and neuroscience. Curator: Inez Brooks-Myers. Sat, Sep 8, 5-7pm.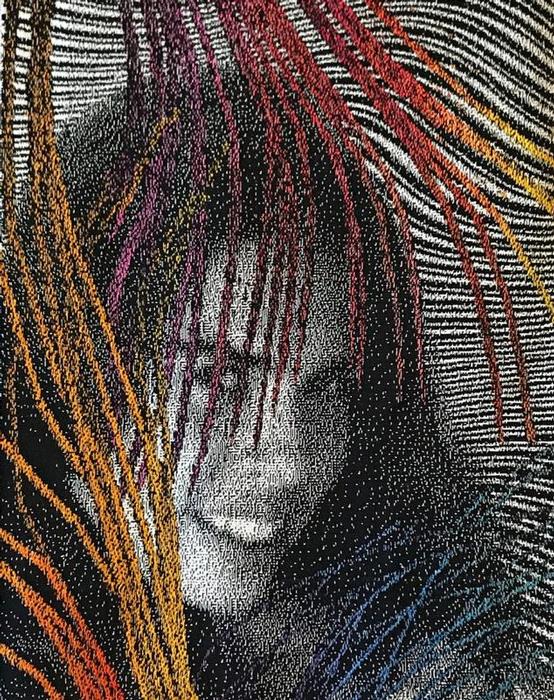 What Knot?
Sep 08-Nov 16
Presented by the Richmond Art Center in partnership with the Northern California Surface Design Association, What Knot? features contemporary art by Californian artists working with fiber and textile construction techniques, and offering new twists on traditional processes, materials and concepts. Artists: Marie Bergstedt, George-Ann Bowers, Cheryl Coon, Deborah Corsini, Julia Couzens, Rachel Beth Egenhoefer, Richard Elliott, Julie Garner, Polly Jacobs Giacchina, Lori Goldman, Laura Kamian McDermott, Lisa Klofkorn, Teddy Milder, Sabine Reckewell, Mary Catherine Richardson, Barbara Shapiro, Stacy Speyer, Ruth Tabancay, Phyllis Thelen, Chris Triplett, Holly Wong, Nanette Wood, Melissa Woodburn, Danielle Wright. Juror: Camille Ann Brewer. Opening Reception: Sat, Sep 8, 5-7pm.