High Line Art
820 Washington St, New York
212-500-6035




Dorothy Iannone: I Lift My Lamp Beside the Golden Door
Mar 01-Mar 31
For the High Line, Iannone creates a new, large-scale mural installation at 22nd St. Dorothy Iannone's mural features three colorful Statues of Liberty. Between them runs the words, ''I Lift My Lamp Beside the Golden Door,'' which is the final line from Emma Lazarus's poem ''The New Colossus,'' the ode to the freedom promised by immigration to America engraved on a bronze plaque mounted inside the statue at Liberty Island.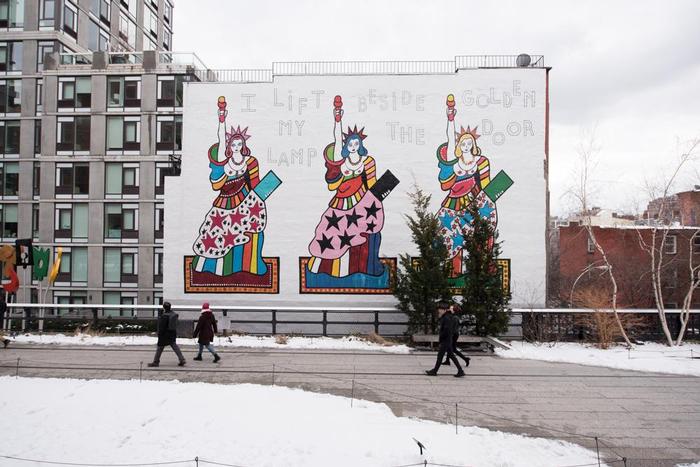 Agora
Apr 19-Mar 31
Agora is a group exhibition that looks at the role of art in defining, creating, and using public space. Artists: Maria Thereza Alves, Andrea Bowers, Mariechen Danz, Pope.L, Duane Linklater, Naufus Ramirez-Figueroa, Marinella Senatore, Timur Si-Qin, Sable Elyse Smith.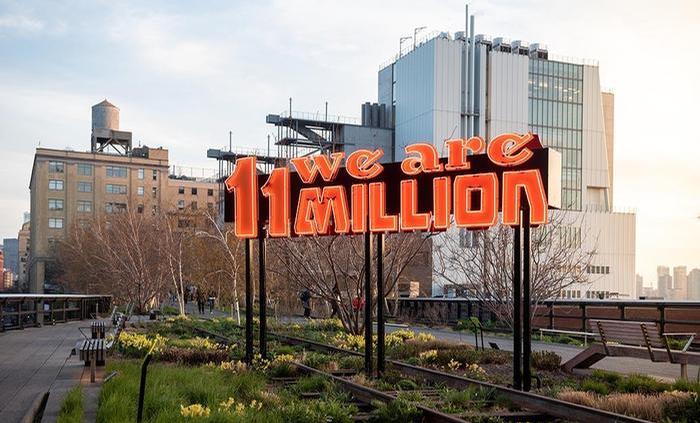 Phyllida Barlow: prop
May 01-Mar 01
Phyllida Barlow's immense sculptures--made from traditional building materials, such as lumber and plaster, as well as textiles, Styrofoam, and cardboard--reference her constant observations of everyday life. The work consists of two large concrete panels, with holes cut from their centers; set on stilts, the work appears like a character teetering among the planks at its base and emerging from the planting beds below.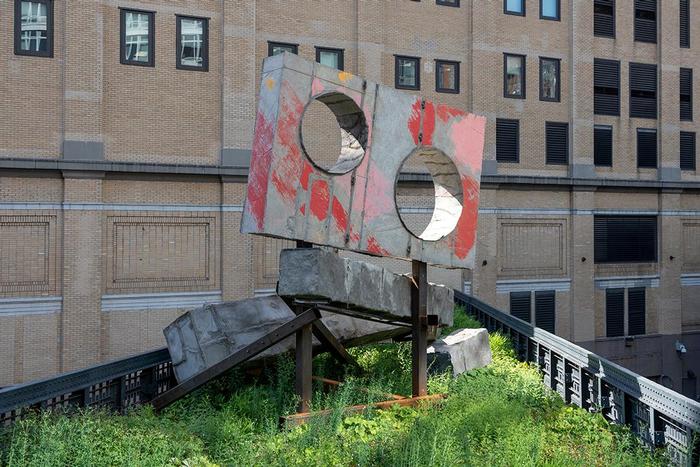 Machines of Loving Grace
Oct 08-Jan 02
Machines of Loving Grace is an exhibition in video format featuring three artists who address contemporary and historical technologies, and humans' eerie and shifting relationships with them. Artists: Nat Castaneda, Aura Satz, Erica Scourti.