California College of the Arts - Hubbell Street Galleries
161-131 Hubbell St, San Francisco
415-703-9500
Tuesday - Saturday: 12 - 5 pm, Thursday: 12 - 7:30 pm



Take Action / A For Freedoms Exhibition
Oct 16-Nov 16
Take Action is a group exhibition highlighting work by Bay Area artists working as creative citizens in their communities. The exhibition is urgently contemporary, featuring recent video, sound, prints, photography, and installations by Bay Area artists that prompt visitors to take action and participate in civic discourse. Artists: 100 Days Action, Center for Tactical Magic, Sharon Daniel, Rodney Ewing, Chris Hamamoto & Jon Sueda, Taraneh Hemami, Packard Jennings, Dignidade Rebelde, Stephanie Syjuco, Kaitlin Trataris, Leila Weefur, Christine Wong Yap. Opening Reception: Tue, Oct 23, 5:30-7:30pm.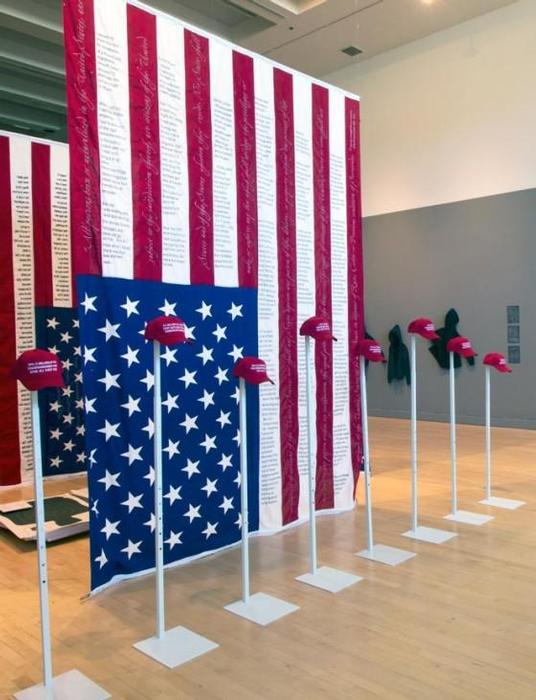 All Along the Watchtower
Oct 22-Nov 09
This course-based presentation features work by CCA undergraduate and graduate students who are called to action, observing and participating in the structures and ephemera of American resistance in the Bay Area. Organized by CCA Fine Arts faculty members Kim Anno and Susanne Cockrell. Opening Reception: Tue, Oct 23, 5:30-7:30pm.