Gallery Max New York
552 Broadway, Suite 401, New York
212-925-7017
Tuesday - Saturday: 11 am - 6 pm, Closed: Sunday, Monday and Holidays



Mutsuko Sasaki: Natural Indigo Dye
Oct 09-Oct 20
Mutsuko Sasaki's mission is to rediscover the traditional natural indigo dyeing process which was established and developed around 1600 AD in Edo - Tokyo - Era. Opening Reception: Tue, Oct 9, 6-8pm.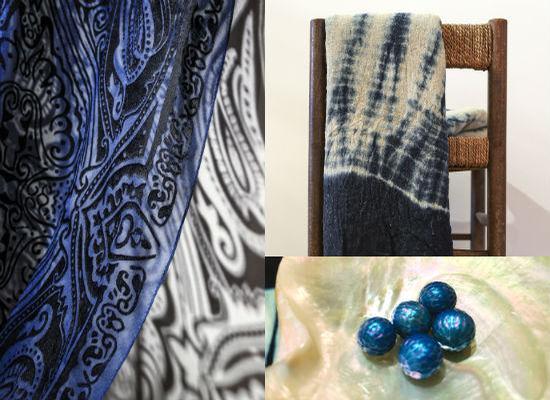 Hatsumi Yoshida: Metamorphosis - Wearable Art
Oct 23-Oct 27
Hatsumi Yoshida's speciality is the uniqueness of her raw materials. She uses things like banana fibers, fish scales, feathers, sponge, plastic or vinyl sheet, and sometimes even metal pieces. Opening Reception: Tue, Oct 23, 6-8pm.