San Francisco Arts Commission Galleries
401 Van Ness Ave, San Francisco
415-252-2217
Tuesday - Saturday, 11:00 AM - 6:00 PM



Alison Pebworth: Innards and Upwards, a San Francisco Wunderkammer
May 03-Jun 16
Using the Wunderkammer, or Wonder Cabinet of the Renaissance, as a point of departure, Alison Pebworth presents a large-scale cabinet of curiosities filled with cultural artifacts and bits of local history mined from San Francisco's waste stream.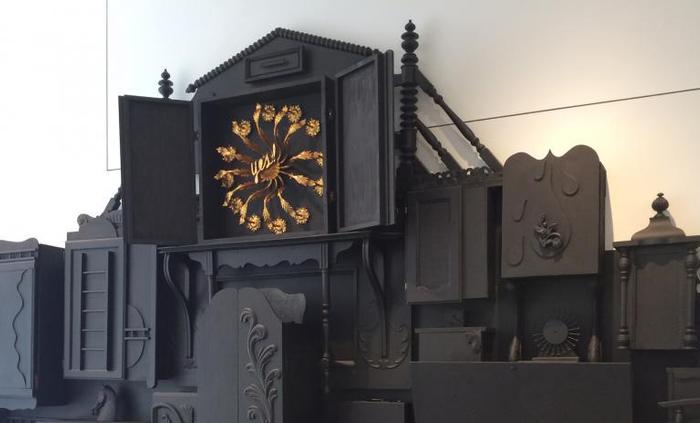 Martin Venezky: Every Corner Vibrates Like Art
Aug 26-Aug 25
Martin Venezky's installation consists of hundreds of unique photographs pinned to a vertical structure placed close to each one of Grove Street's four storefront windows. --Location: 155 Grove St.