Sutton PR
322 8th Avenue #801, New York





Vivian Springford
Aug 12-Oct 20
Almine Rech will be presenting a major solo exhibition of American artist Vivian Springford (1913-2003). The exhibition, self-titled Vivian Springford (September 12-October 20, 2018) will shed light on the incredible story of an overlooked female voice of the Abstract Expressionist movement. Doubtlessly aware of Color Field painter's development of stain painting since Helen Frankenthaler's Mountains and Sea (1952), Vivian's work infused elements of Chinese calligraphy, Taoism, and Confucianism into abstract floods of color on raw or thinly-primed canvas. Despite not receiving nearly the same recognition as her male peers, Vivian continued to work alongside influential figures in the New York school over the 50s, 60s, and 70s. Featuring an expansive presentation of paintings from across her career, the forthcoming exhibition will be commemorated with a monograph, further expanding the scholarship around her achievements as a prolific and worthy figure of postwar American art.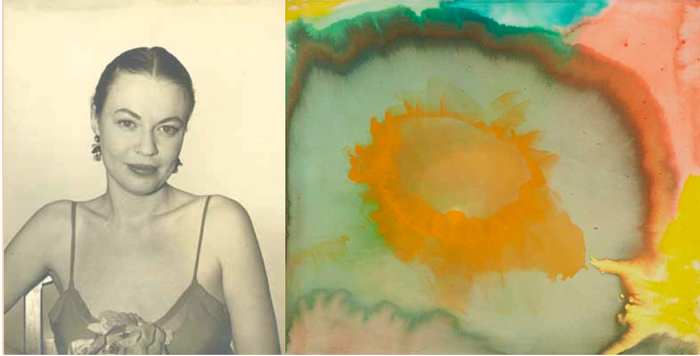 Landon Metz: Asymmetrical Symmetry
Sep 06-Oct 20
Landon Metz: Asymmetrical Symmetry is an installation of newly created paintings by Brooklyn-based artist Landon Metz. For his inaugural exhibition with the gallery, Landon has created a new body of work in direct response to the architecture of the space. Site-responsive rather than site-specific, each canvas functions simultaneously as an independent work and a constituent component of a larger, experiential environment. Chance and repetition are consistent themes informing Metz's various bodies of work and qualities that connect the five distinct groups of paintings in this exhibition. Displayed as diptychs and triptychs, alone and in larger groups, the canvases echo specific measurements taken from the architecture of the gallery. The works proceed throughout the gallery and onto the ceiling, encouraging the viewer to experience the exhibition, and the space, in different ways. Opening Reception: Thu, Sep 6, 6-8pm. Artist Walkthrough: Sat, Sep 15, 11am.