Haines Gallery
49 Geary St, Suite 540, San Francisco
415-397-8114
Tuesday - Saturday: 10:30 am - 5:30 pm



Shiva Ahmadi: Burning Song
Sep 06-Oct 27
In Burning Song, her first exhibition with Haines Gallery, Ahmadi continues to examine the global entanglements of violence and corruption, and the plight of refugees and immigrants around the world. At once humorous, scathing, and heartbreaking, Burning Song features a series of new paintings and sculptures, as well as her latest video work Ascend. Opening Reception: Thu, Sep 6, 5:30-7:30pm.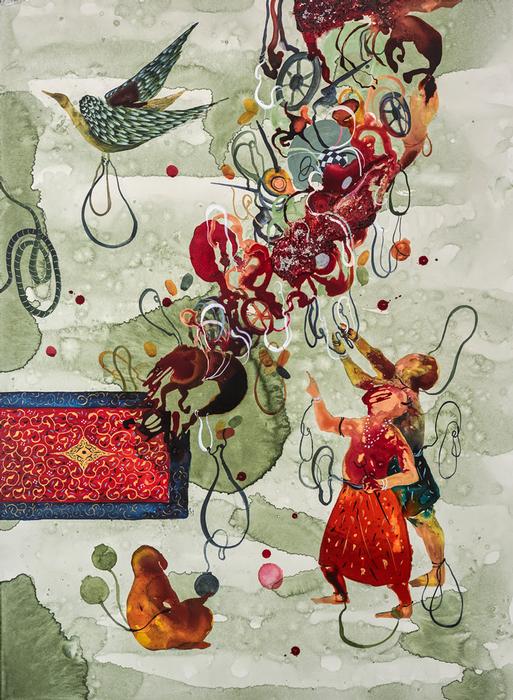 David Simpson: The War Room
Sep 06-Oct 27
David Simpson highlights the latent political power of non-figurative art, and addresses global violence, the atrocities of war, and absurdities of the current US administration. Opening Reception: Thu, Sep 6, 5:30-7:30pm.