SLATE contemporary
473 25th St, Suite A, Oakland
510-652-4085
Thursday - Saturday: 12 - 5pm, First Fridays: 12 - 9pm, by appointment



The Ritz-Carlton, Lake Tahoe: 2018 Summer Collection
Apr 25-Nov 02
SLATE is pleased to announce the Summer Collection at The Ritz-Carlton, Lake Tahoe. Works in this exhibition were selected to compliment the interior architecture and mountain resort lifestyle with both landscape and nature-inspired abstract paintings and photographs. All works are for sale.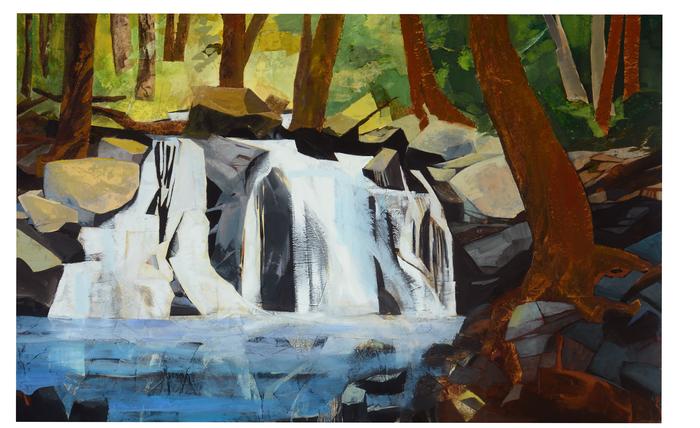 Being Seen
Sep 06-Oct 27
SLATE contemporary is pleased to present Being Seen: a photography exhibition that explores themes of identity, anonymity, privacy, and space. Richard Koci Hernandez has been practicing street photography for decades, favoring low-tech media such as pin-hole cameras, Holgas, and, more recently, the iPhone to create mysterious images of the urban landscape and people on the move. Barbara Kyne's series At the Museum takes the subject of viewers looking at art as its own subject. Sherry Karver's work tackles themes of loneliness and alienation in our fast-paced society, the concept of personal identity and the loss of it, and the individual as part of the crowd. Artist Talk + Tour: September 7 | 6:30 pm during Oakland Art Murmur's First Friday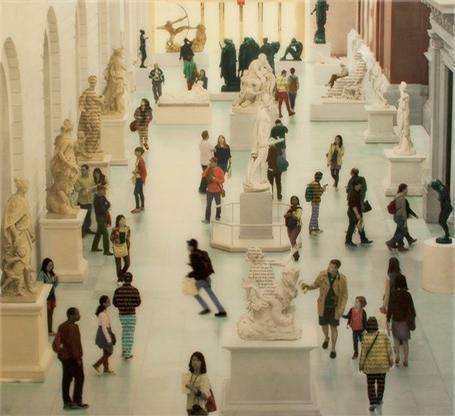 Thea Schrack: PAINTINGs @ 555 City Center
Sep 07-Nov 20
Featuring abstract paintings by SLATE artist Thea Schrack @ 555 12th St, Oakland, CA Hours: Open weekdays 8:00am - 6:00pm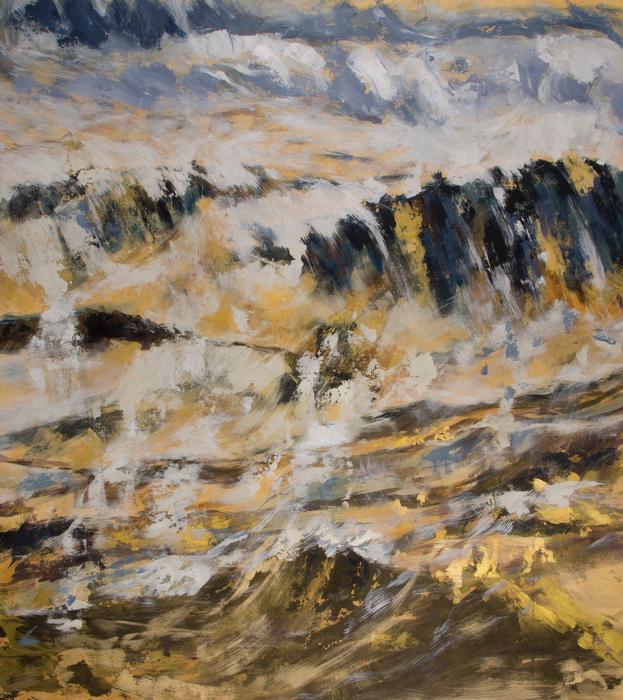 Henry Riekena: PAINTING @ The Clorox Building
Sep 19-Nov 19
Featuring street art and graffiti-influenced abstract paintings by SLATE artist Henry Riekena @ 1221 Broadway, Oakland, CA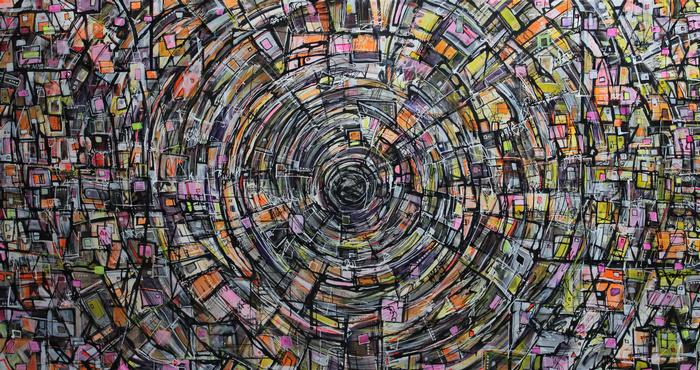 SF VIEWS @ 101 Second Street
Oct 09-Jan 04
Featuring cityscapes by SLATE artist Alan Mazzetti, and guest artists Andrew Faulkner, Lawrence Kushner, and Belinda Lima @ 101 Second Street, San Francisco, CA.
MAKING A MARK @ San Ramon Valley Conference Center
Oct 19-Jan 10
Featuring different techniques in printmaking by SLATE artist Suzanne Frazier and guest artists Karen Gallagher-Iverson, Carmen McNall, Carrie Ann Plank, Donna Westerman, and Nancy Willis @ San Ramon Valley Conference Center, 3301 Crow Canyon Rd, San Ramon, CA.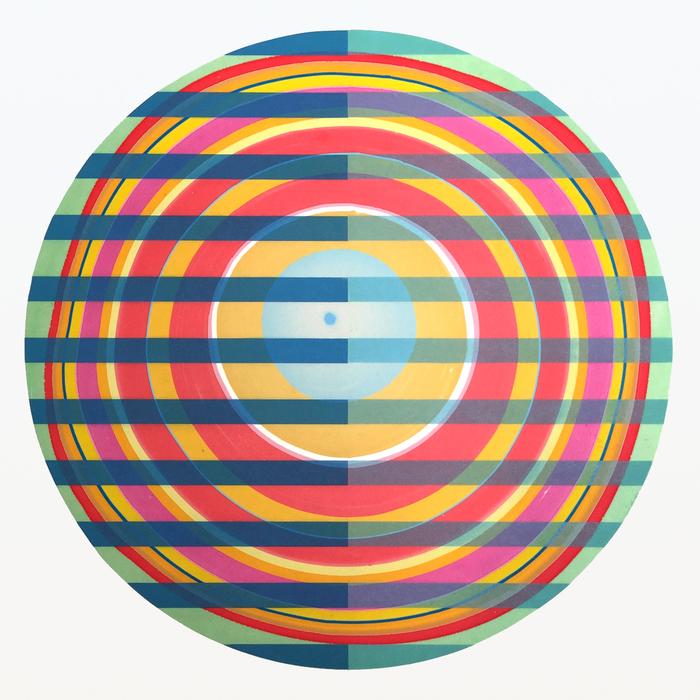 The Edge
Nov 01-Dec 29
SLATE contemporary gallery presents a modern and minimalist exhibition, The Edge, featuring two painters and one sculptor. The Edge brings into focus the lines, curves and forms that make up compositions that can be at once geometric and organic. Eric Bohr's ongoing painting series Frontiers, are colorist, hard-edge paintings concerned with indicating space in the simplest manner possible. The relative relationships between the borders, shapes, and colors create a sense of depth with layered forms hovering in front of and behind the picture plane, seemingly floating and moving past one another. Lola begins each of her resin paintings by choosing the colors she will work with. As she pours, a form begins to appear on the surface and a dialogue begins.  Lola responds by carefully controlling the dynamic materials flow, coaxing it into contours that are sometimes tightly controlled and at other times seem to have a life of their own.  Peter St. Lawrences ceramic sculpture references human shapes and ancient sculpture, while stylistically leaning toward mid-century modernism. Certainly, the work's simplicity brings it toward minimalism and a serious kind of formalism–a realm where the grace in the arc of a curve, the play between form and negative space, and the beauty of the pure material, are poetic and engaging enough to give the work a compelling presence.