ORA Gallery
51 7th Ave, New York

Wed-Sunday 1-7pm



Sonia Richter: State of 'a' dress
May 03-May 28
Sonia Richter blurs the boundaries between painting, sculpture and fashion. Creating bold 3D wall hung artworks using clothing as her canvas she tells stories alternatively witty, theatrical, nostagic or seductively cheeky.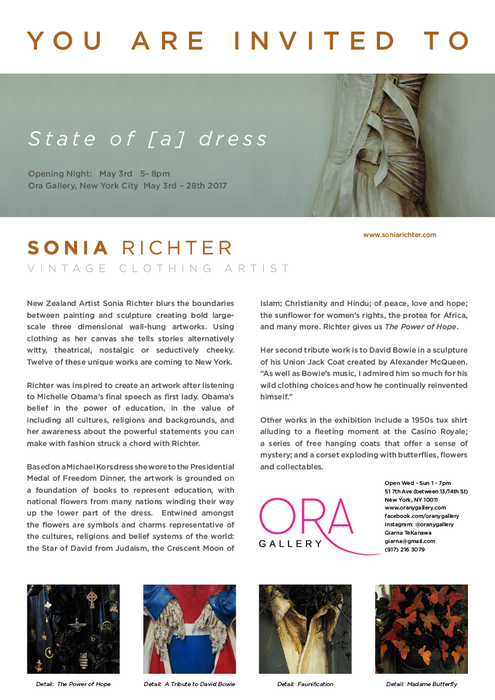 Moana Nepia
May 31-May 31
Moana Nepia is a Maori visual and performing artist - a choreographer, curator, video artist, painter, and poet.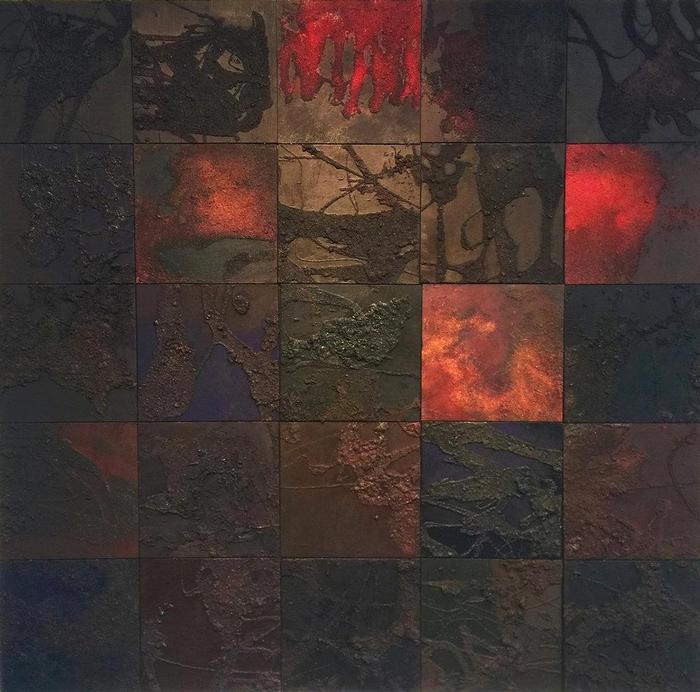 Maggie Gould
Jun 01-Jun 02
Photojournalist/musician Maggie Goulds career has spanned over 30 years photographing and interviewing some of the most famous people in the world.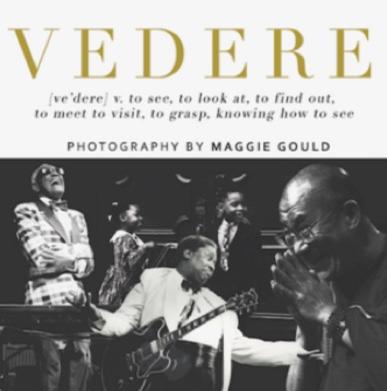 Ka Ora 'I Live'
Jun 03-Jun 23
20 New Zealand artists on show