Gallery at BRIC House
647 Fulton St, Brooklyn
718-683-5600
Tues - Sat: 10 am - 6 pm, Sun: 12 - 6 pm



Tatiana Arocha: Night Mountains
May 29-Oct 02
Inspired by her childhood journeys into Colombia's rainforests with her anthropologist father, Tatiana Arocha's multidisciplinary work stems from a desire to celebrate the landscape's astounding biodiversity.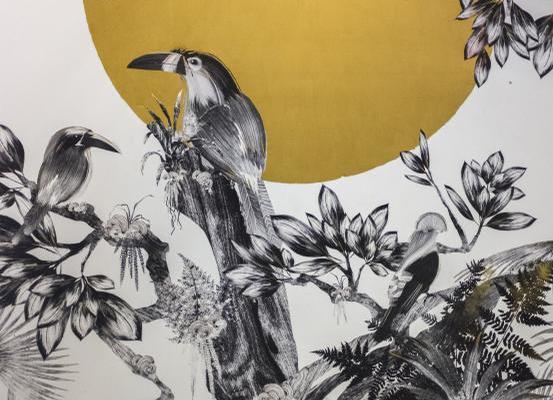 Theresa Chromati: Power Source
Jun 27-Sep 02
Energy Source is a multimedia installation by Guyanese American multimedia artist Theresa Chromati that explores black women as ultimate power sources whose energy is often consumed without their consent. Curator: Sol Nova. Opening Reception: Wed, Jun 27, 7-9pm.
Bradly Dever Treadaway: It Makes a Long Time Man Feel Bad
Aug 13-Sep 11
Bradly Dever Treadaway uses public and private archives to create videos, installations, and photographs that investigate family history and memory, domestic rituals, and the collapse of intergenerational communication.