Selby Fleetwood Gallery
600 Canyon Rd, Santa Fe
505-992-8877
Daily: 10 to 5



Melissa Chandon: American Summer
Jul 14-Jul 26
Melissa Chandon, paints mid-century Americana in bold, simple, and arresting compositions. Classic cars, pristine swimming pools, boats, modern homes and other familiar objects are abstracted from their surroundings in bright-geometric and minimalist renditions.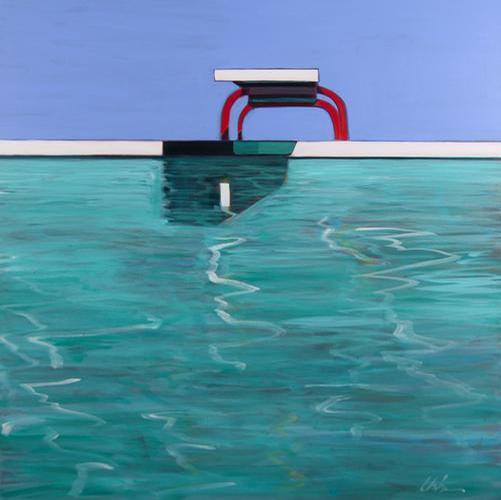 Geoffrey Gorman: Standing Tall
Aug 11-Aug 30
Mixed-media sculptor Geoffrey Gorman's exhibition, ''Standing Tall,'' features his uncanny reinvention of found objects into life-like animals standing upright.