Elizabeth Dee Gallery
2033/2037 Fifth Ave, New York
212-924-7545
Tuesday - Saturday: 10 am - 6 pm



Selections
Jan 27-Feb 24
Selections is a series of exhibitions designed to bring visibility to the dynamism of emerging artists based in Harlem and The Bronx. By way of their varied artistic practices - from stitched drawings to site-specific interventions - these artists promote genuine inquiry into a variety of concerns related to representation, identity construction, materiality and the interpretations of self. Artists: Anthony Giannini, Leslie Jimenez, Irini Miga, Ronny Quevedo. Curator: Larry Ossei-Mensah.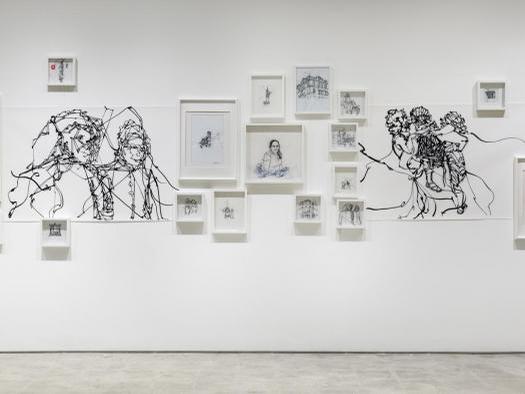 Lucia Hierro: Mercado
Jan 27-Feb 24
Lucia Hierro: A series of soft assemblage sculptural objects on the walls and floor fill the front gallery, utilizing a broad platform of techniques that include digital media, painting, installation art, sculpture and color theory---as tools to tackle ideas of cultural and economic exclusion and privilege.