Amos Eno Gallery
56 Bogart St, Brooklyn
718-237-3001
Thursday - Sunday: 12 - 6 pm



Andre Rubin: Large Format Political Collage
Oct 05-Oct 28
Andre Rubin make philosophically and politically engaged collage artworks -- images that are concise, bold, colorful and delineated in the tradition of pop art, political posters and advertisements. Opening Reception: Fri, Oct 5, 7-9pm.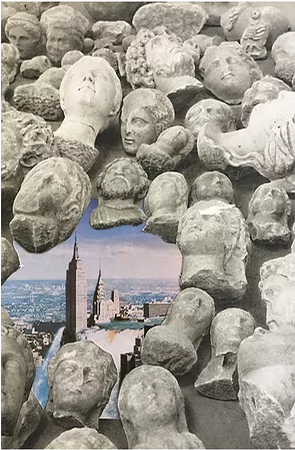 Mimi Oritsky: Crushing on the Quarry
Nov 01-Dec 02
Crushing on the Quarry features monochromatic works that employ Mimi Oritsky's signature mark-making with a focus on observed detail. Opening Reception: Fri, Nov 2, 7-9pm.