Invisible Dog Art Center
51 Bergen St, Brooklyn
347-560-3641
Thursday - Saturday: 1 - 7 pm, Sunday 1 - 5 pm



Sophie Gamand : Pit Bull Flower Power
Oct 18-Oct 21
Pit Bull Flower Power is a series of shelter pit bulls wearing flower crowns, by award-winning photographer and animal advocate Sophie Gamand.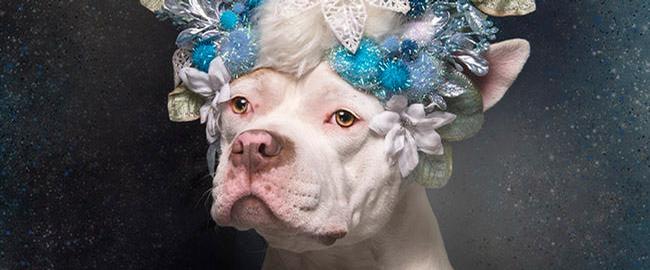 Ian Trask : Waste of Space
Oct 20-Dec 31
Waste of Space presents Ian Trask's harrowing vision of a distant future in which humanity ignores the lessons of the past and leaves in its wake a multitude of planets that inevitably fall victim to the same sad fate as our current celestial home. Opening Reception: Sat, Oct 20, 6-9pm.