Pioneer Works
159 Pioneer St, Brooklyn
718-596-3001
Wednesday - Saturday: 12 - 8 pm, Sunday: 12 - 6 pm



Potoprens: The Urban Artists of Port-au-Prince
Sep 07-Nov 11
Potoprens: The Urban Artists of Port-au-Prince brings together the work of over 20 artists working in the Haitian capital. is a large-scale exhibition of sculptures, photographs, and films, accompanied by a garden installation of a recreated Port-au-Prince barbershop as well as extensive public programming. Sculptors: Katelyne Alexis, Karim Bleus, Jean Herard Celeur, Myrlande Constant, Lherisson Dubreus, Ronald Edmond, Andre Eugene, Guyodo - Frantz Jacques, Ti Pelin - Jean Salomon Horace, Evel Romain, Yves Telemaque. Photographers: Josue Azor, Maggie Steber, Roberto Stephenson. Curators: Edouard Duval-Carrie, Leah Gordon. Opening Reception: Fri, Sep 7, 7-9pm.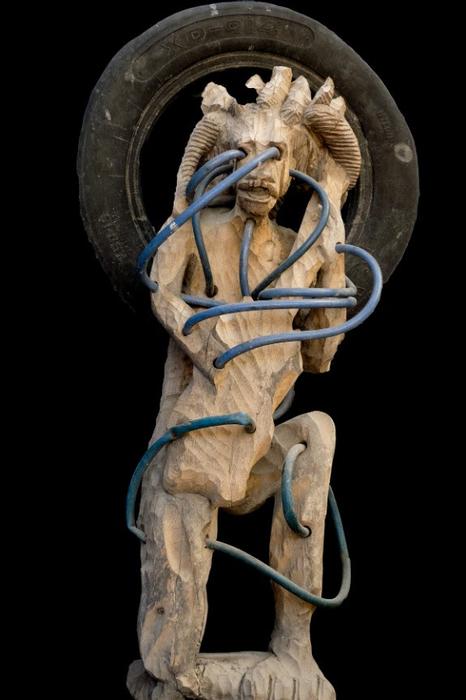 Michel Lafleur
Sep 07-Nov 11
An installation in the Pioneer Works garden pays tribute to Port-au-Prince's innumerable barbershops, which are not only fundamental to the city's social cohesion but are unique sculptural objects in their own right. Often constructed and furnished with offcast materials, the barbershops are distinguished by vivid portraits of both foreign and domestic athletes, rappers, and models. Organized by Richard Fleming, the installation at Pioneer Works features newly commissioned portraits by painter Michel Lafleur, and will provide visitors the opportunity to get a haircut from a Haitian barber. Opening Reception: Fri, Sep 7, 7-9pm.