Foley Gallery
59 Orchard St, New York
212-244-9081
Wednesday - Saturday, 11 - 6, Sunday, 12 - 6



PASTORAL
Oct 20-Nov 04
Foley Gallery is pleased to present PASTORAL, a solo exhibition featuring paintings by HAESSLE curated by Ken Kim. The painting style of HAESSLE has been filled with barely contained force from the start, but his idiom has also developed and grownthis has happened despite the fact that a wild expressiveness has remained the first and foremost quality of his art. In the work Haessle did as a young man, in the 1980s, there is a kind of brutalism to the painting, in which a roiling scheme of shapes that twist and turn is accentuated by a broad range of color, as happens in the 1983 work Capricorn in the this show. Here we have the allover energy of abstract expressionism, but with seething masses of flat hue, which give the painting its considerable power. Color in Haessles art is not so much a state as an event the artist retrieves from color its ability to cast a spell on our gaze, but it is never static or quietist. Haessle often celebrates both art and life in his paintings, furthering our knowledge of both in compositions that break the back of traditional means of control. It is thus the feeling of the art we remember, not its conceptual origins. Jonathon Goodman Jean Marie Haessle was born in 1939 in Buhl, Haut-Rhin, France. Haessle moved to New York City in 1967 where he still lives and works. From the 1980 to 1990s, he worked in France and Mexico. In recent years, HAESSLE has had numerous Museum exhibitions, including the Hillwood Art Museum, along with retrospective shows at the Korea University Museum in Seoul, Korea, the Keumsan Gallery and Namu Modern. In March of 2016, his exhibition Diaspora in Contemporary Art was installed at the Permanent Mission of the Republic of Korea to the United Nation. In November 2017 he will have a major exhibition at Kodokan in Kyoto, Japan.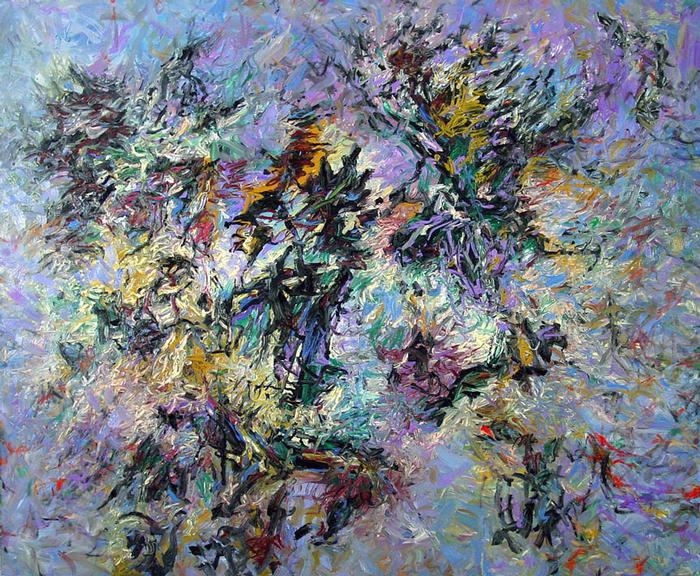 Witness to Beauty
Nov 29-Jan 07
Foley Gallery is pleased to present Witness to Beauty, a solo exhibition featuring photographs of Sage Sohiers mother, Wendy Morgan. The exhibition is a chronicle of Sages relationship with her mother and sister Laine, who often appears alongside Morgan in the photographs. In the late 1940s, Morgan graced the covers of magazines - even photographed for the cover of Time by Richard Avedon, Horst, Irving Penn and Louise Dahl-Wolf. In the words of Sohier: As I grew older, there was no use competing with her, so I assumed my position, quite happily, on the other side of the camera Morgan feels that her beauty is not only a gift, but a major part of her identity that she must aim to maintain it at all times. Sage Sohier b. 1954 has been photographing people in their environments for more than 30 years. Her work is in several public collections including the Museum of Modern Art, The Museum of Fine Arts, Houston, The San Francisco Museum of Modern Art, The Cleveland Museum of Art, The Nelson-Atkins Museum of Art, The Portland Art Museum, and The Brooklyn Museum. She received her B.A. from Harvard University. Photographs from Witness to Beauty have been featured on the New York Times Lens Blog, Lensratch, Harpars Bazaar, Photo District News and the Guide to Unique Photography Magazine. The solo exhibition at Foley Gallery follows solo exhibitions at Carroll and Sons in Boston, MA and Blue Sky Gallery in Portland, OR. Witness to Beauty is on view through January 7th 2018. Foley Gallery is open Wednesday through Saturday, 11 - 6pm and Sunday from 12-5pm. To request images, please contact the gallery at info@foleygallery.com.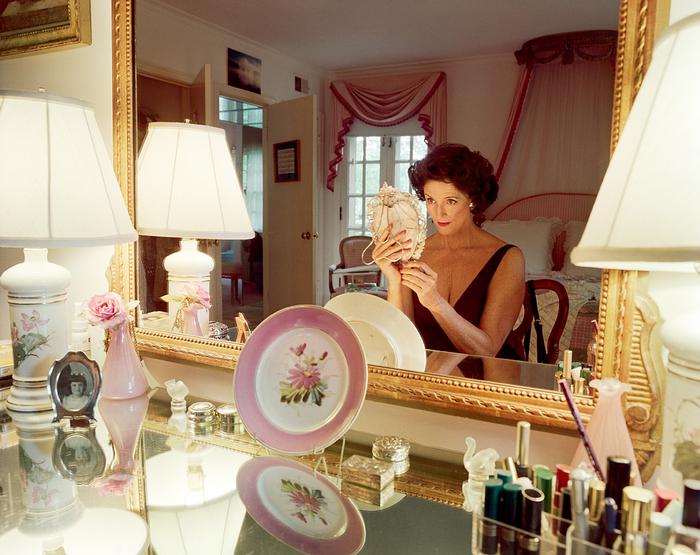 Mirror, Mirror
Nov 29-Jan 07
Mirrors and Beauty go hand in hand. Originally an incantation in the Brothers Grimm 19th-century story Little Snow White and expanded upon in Disneys version more than 100 years later, Mirror, mirror has us questioning what beauty is and how it can be measured. Mirrors are reflective surfaces, typically constructed of glass coated with a metal amalgam that reflects a clear image. You can take our theme literally and look to the properties of a mirror or reflective surface, or you can look at a mirror as metaphor for beauty. You artwork need not have a depiction of an actual mirror in it to be considered. Mirror, Mirror will be juried by Elinor Carruci, and will coincide with Sage Sohiers solo exhibition Witness to Beauty.