International Print Center New York
508 W 26th St, 5th Fl, New York
212-989-5090
Tuesday - Saturday: 11 am - 6 pm, July: Monday - Friday: 11 am - 6pm



Edge of Visibility
Oct 04-Dec 19
Edge of Visibility focuses on low-visibility strategies in printmaking. The exhibition features laborious microengravings and subtle watermarks to evanescent images printed with UV-reactive inks. Artists: Fiona Banner, Barbara Bloom, Jacques Callot, Megan Foster, Levi David van Gelder, Samuel Levi Jones, William Kentridge, Matthew Kenyon & Douglas Easterly, Glenn Ligon, Christian Marclay, Boris Margo, Kerry James Marshall, Chris Ofili, Philippe Parreno, William Pratt, Johann Michael Puchler, Walid Raad, Ad Reinhardt, Art Spiegelman & Francoise Mouly, Timorous Beasties - Alistair McAuley & Paul Simmons, Susan York. Curator: Susan Tallman. Opening Reception: Thu, Oct 4, 6-8pm, press & members preview: 5-6pm.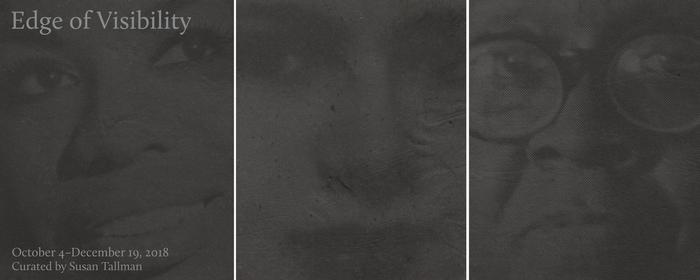 Printfest 2018
Oct 25-Oct 27
Printfest is a fair hosted by IPCNY for MFA and senior BFA students to exhibit, sell, and trade their prints during New York's annual Print Week. Sponsors Akua Inks and Speedball Art. Demonstrations: Bill Fick, Carlos Hernandez. Workshop: Megan Foster.