JoAnne Artman Gallery
511 A West 22nd Street, New York
949-510-5481
Wednesday through Saturday 11:00am - 5:00pm



Kinetic Energy Featuring Lee Waisler
Mar 16-Apr 29
FOR IMMEDIATE RELEASE JoAnne Artman Gallery, Presents: Kinetic Energy Featuring Lee Waisler March 16th, 2017-April 29th, 2017 Reception: Thursday, March 16th, 2017 from 6pm-8pm Please RSVP: 949.510.5481 by March 9th, 2017 JoAnne Artman Gallery 511A West 22nd St. New York, NY 10011 Contact: JoAnne Artman Telephone: 949-510-5481 E-mail: joanneartman@aol.com Website: www.joanneartmangallery.com KINETIC ENERGY Graceful lines and bold color brought together through a nuanced approach to texture and material. A line that is both a relief as well as a spatial tool to curve shadow, compose color and separate texture. JoAnne Artman Gallery is pleased to present an exhibition of work by Los Angeles based painter Lee Waisler b. 1938. Through varied subject matter, the grouped works show the culmination of a long and articulated artistic practice, utilizing an established visual language and unifying approach. Waislers body of work comprises abstract compositions as well as portraits, both featuring a prominent and distinctive use of line for composition as well as a tool to divide space and color into distinctive, physical boundaries. The use of raised lines and blocked areas of color is reminiscent of a woodblock print, with the line in this case building on top of the surface rather than revealed through the carving away of negative or positive space, turning a painting into something far more sculptural. In his portraits these wooden separators are used to show areas of shadow, a change in color - in his abstracts, this line is used as a means to both compose as well as direct the artistic process. Waisler turns towards iconic as well as historically significant public figures for subject matter in his portraits. This interest relates to Waislers early work, which depicted political statements and took stances on the Vietnam War and the American Civil Rights Movements. Throughout his work, Waisler utilizes dimensional compositional elements including wood, sand, carbon, and glass. Waislers intent and approach renders the works unyieldingly direct - they are evocative, poetic, and bold. Waislers work is held in numerous permanent collections including the Metropolitan Museum of Art, New York, New York the Brooklyn Museum of Art, Brooklyn, New York The Jewish Museum, New York, New York the Victoria and Albert Museum, London, England the Smithsonian Institution, Washington DC and the National Gallery of Modern Art, New Delhi, India. Lee Waislers work will inspire, provoke, engage and mesmerize. With visual perceptions always changing, peek behind the stories told and you're sure to find the right artistic expression!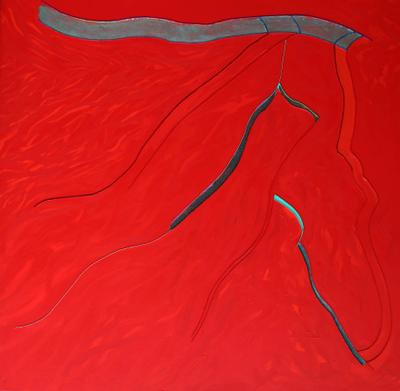 JoAnne Artman Gallery at CONTEXT, New York, Presenting works by AMERICA MARTIN & JOHN CRASH MATOS
May 03-May 07
511A W 22nd St. New York, NY 10011 326 N Coast Hwy. Laguna Beach, CA 92651 949.510.5481 www.joanneartmangallery.com joanneartman@aol.com JoAnne Artman Gallery at CONTEXT, New York Pier 94 55th St. and West Side Highway New York City Wednesday, May 3rd Sunday, May 7th, 2017 VIP PREVIEW: Wednesday, May 3rd, 2017: 2pm-5pm Presenting works by AMERICA MARTIN& JOHN CRASH MATOS We are pleased to announce our participation in the second edition of CONTEXT New York taking place May 3 - 7, 2017 in Manhattan. The fair will join Art New York at Pier 94, located on the Hudson River at 12th Avenue at 55th Street. JoAnne Artman Gallery will be showcasing the work of America Martin and John Crash Matos: two artists with distinctive sensibilities in subject matter and concept, yet linked through an expressive formal approach. Martin continues her exploration of humanist themes through figurative abstraction and powerful, raw elements of color and line. Crashs recent work takes his iconic visual language of the classic New York graffiti underground to fresh considerations of abstraction utilizing the spray paint medium. Martins work is expressive of her Colombian-American cultural heritage, grounded in art historical lexicon and expansive as well as inclusive in form. Scenes of everyday life that link the body to the continuity of nature permeate her work, portrayed through both the human form as well as the classic still life. Martin continually redefines her oeuvre through new material considerations, continuing the ubiquitous theme of the human condition and our relationships with the physical world. Crash is pioneering not only in his technique and style but also in his pivotal role in directing the way we perceive graffiti today. Curating the groundbreaking show Graffiti Art Success for America at Fashion Moda, New York, in 1980, Crash brought attention to graffiti on an international stage, re-directing the dialogue around it as a legitimate art form. His work has been part of numerous museum and gallery exhibitions around the world, including shows such as Graffiti at the Brooklyn Museum of Art and Art in the Streets at the Museum of Contemporary Art, Los Angeles. We invite you to join us at CONTEXT New York as we celebrate universal themes in art through a dynamic visual dialogue of the work of America Martin and John CRASH Matos.