Noho M55 Gallery
530 W 25th St, 4th Fl, New York
212-367-7063
Tuesday - Saturday 11 to 6 PM



Arlene Baker, Reflections
May 16-Jun 03
An introspectivethe evolution of Arlene Bakers Silk Spaces series.
Elaine Forrest, Reflections
Jun 06-Jun 24
Paintings about life with a quirky nobility.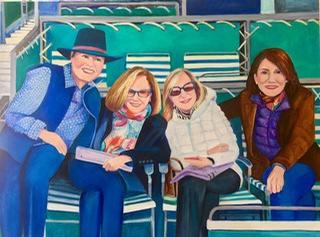 Artist - Run, Invitational
Jun 27-Jul 22
Members and guests celebrate 65 years of artist-run galleries in New York.