Lilac Gallery
144 5th Ave, Suite 3L, New York
212 255-2925
Monday - Friday: 11 am - 7 pm, by appointment, weekends by appointment only



Robert Gregory Phillips: Inspired Duality
Jul 27-Aug 17
Lilac Gallery New York is pleased to present Inspired Duality an exhibition of works by Robert Gregory Phillips, of oil and acrylic pieces considering the dualities expressing an authentic life inspired by the spirit from July 27 to August 17, 2017. Robert Gregory Phillips was born in 1955 and is a contemporary American artist. He works in a broad range of media including painting, photography, drawing, collage, video and code art. This latest collection of pieces remains to focus on his individual theme of spirituality but has progressed into a heightened form of expression. Robert considers the dualities which encompass an authentic life inspired by the spirit. Deeply connected to poetry and the tranquil essence of nature, Robert discovers unique patterns and colors to reveal his inspiration drawn from people, history and underlying simple, everyday moments. His pieces consistently portray a reflection of four main elements: Fire, Wind, Earth, Water. Focusing on achieving pulling these elements together to translate his emotional ties with the seasons of nature and the sun or the moon. Through his use of color, texture and brush stroke, Robert vibrates the viewer with these strong emotional ties that he so longs to connect with nature and the spirit of the all-encompassing earth. This plays a primordial role when appreciating one of his creations. On this latest collection of his works, he explores a unique color pallet which is at times soft and vulnerable and at others frivolous and chaotic. Both drawing upon the pureness of the moment which evokes a raw, elegant and modern feel. His works are in corporate and private collections in the United States, Korea, and China. Holding a Bachelor of Science in Painting from Troy University, Alabama, abstraction, realism, impressionism, minimalism and color field are among the influences of his art. He currently lives and works in Texas creating his pieces in his studio near nature.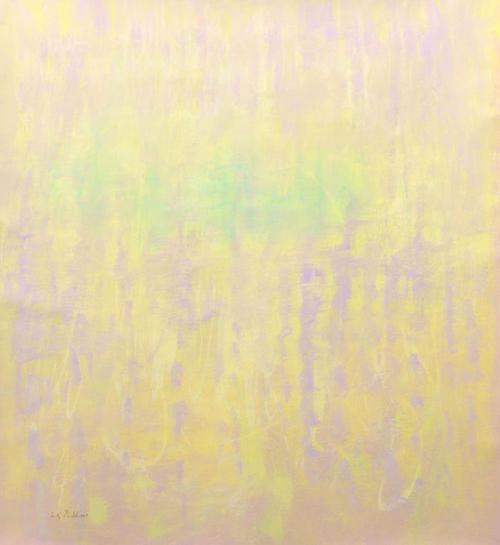 JM Robert: Behind Facades
Aug 24-Sep 17
Lilac Gallery New York is pleased to present Behind Faades an exhibition of works by JM Robert, of original hand-painted urban art, barraging unique graffiti compositions juxtaposing worldly effeminate figures from August 24 to September 17, 2017. Born and raised in a small country town in the French region of Burgundy, 29 years-old JM Robert started painting at a very young age before getting an Art and decoration degree at the Beaux-Arts School in Paris. Today he strives to create paintings that draw from his experiences from a young age, expanding into impressive and powerful canvases. What is the passage of time? What is left of our presence in a place? What trace do we leave of our passage on earth? These are the questions that artist JM Robert raises in his works. Ruins and damaged walls of big cities full of rough-cast, bits of tags and old posters fascinate him and became the source of his inspiration. His abstract backgrounds of bright and flashy colors contrast with the black graphic by which he captures characteristic expressions of female faces. His work is characterized by a pictorial act in two phases. He first uses different techniques such as graffiti, scratching and scraping with knives and trowels to mimic the effects of patina, dirt, and degradation. Following the fluidity of this first layer, a face begins to appear in the eyes of the artist before he begins to paint his muse. He then hand-draws this face in black to simulate stencil work. Scarcely evoked, the facial features are already vanishing. It seems that the faces were sketched, but did not have time to be completely formed. It is also a trace of an anonymous passage, a presence that is fragile, precarious, and always feminine. There are sad, joyful, sometimes distant looks. But these faces are always in the hope of something, a trace of life in a chaotic setting as in Pompeii or Hiroshima, Robert wants to represent the shadow of these figures. He picks up these feminine faces from everyday life, in his opinion, they bear witness of our time. On his canvases, colors burst into a myriad of fragments that no longer manage to find their meaning to take shape. The use of vivid colors often help to classify his work in the category of pop art but he crosses the boundaries of style to create pieces which exude a timeless emotion, bridging classical and contemporary, creating a completely unique style of his own. He exhibits in France, Hong-Kong and has done many live performances in street art festivals and collage around the world. Lilac Gallery is proud to be presenting his first solo exhibition in America.