Winston Wachter Fine Art
530 West 25th Street, Ground Floor, New York
212 255 2718
Tuesday - Saturday 10am - 6pm



PLACES
Feb 23-Apr 01
Andreas Kocks PLACES February 23rd April 1st, 2017 Opening reception with the artist Thursday, February 23rd, 6-8pm Winston Wachter Fine Art, New York, is pleased to announce PLACES, its fourth solo exhibition with German artist Andreas Kocks. In PLACES, Kocks expresses motion and spontaneity through meticulously cut and crafted paper sculptures. Kocks utilizes a limited palette of black and white paper, graphite, aluminum, and gold leaf. These frenetic forms evoke the very essence of creating art: the act of mark-making. He cuts thick sheets of paper to create elegantly textured, layered pieces that give the illusion of three-dimensional gestures in space. The energy expressed in the loops, circles, and drips in these sculptures belie the precision required to craft them. This series is an aside from his ongoing site-specific commissions and projects in that they reference general spaces such as clouds, passages, ports, or fields. Instead of acting as realistic illustrations, these abstracted forms convey the potential energy of a place, thereby serving as an associative reminder for the viewer. These smaller, intimate figures maintain the same energy as his previous larger figures, containing dynamic graphic elements that expand even beyond the border of the frame. The exhibited selection of pieces reflects Kockss feeling that there is increasingly less nuance in the world. In his words, there are now fewer in-betweens in the social and political spheres. PLACES explores extremes: the works are either light, fragile, and airy, or dense, dark, and complex. However, there is a balance between a yearning for harmony and a sense of insecurity here that continues to captivate viewers. Andreas Kocks was born in Oberhausen, Germany in 1960. He received his BA and MFA at the Kunstakademie Dsseldorf. In 2006, he received a Pollock-Krasner Foundation grant. His work has been exhibited in dozens of exhibitions both domestically and internationally at institutions such as the Museum of Art and Design, New York, Manchester Museum, Manchester, UK, SF MoMA, San Francisco, California, Haus der Kunst, Munich, Germany, SCAD, Savannah, Georgia, the Shore Institute of Contemporary Art, Long Branch, New Jersey, Centre dArt, Campredon, France, and SeaCity Museum, Southampton, England. His work is held in the collections of institutions including Museum fr Konkrete Kunst, Ingolstadt, Germany, Museum Biedermann, Donaueschingen, Germany, Bayrische Staatsgemldesammlungen, Munich, Germany, Maxine and Stuart Frankel Foundation for Art, Michigan, and several state art collections in Germany. His work has been featured in Art in America, Hyperallergic, Art News, Architectural Digest, Kunstforum, Architektur & Wohnen, Time Out New York, and other publications.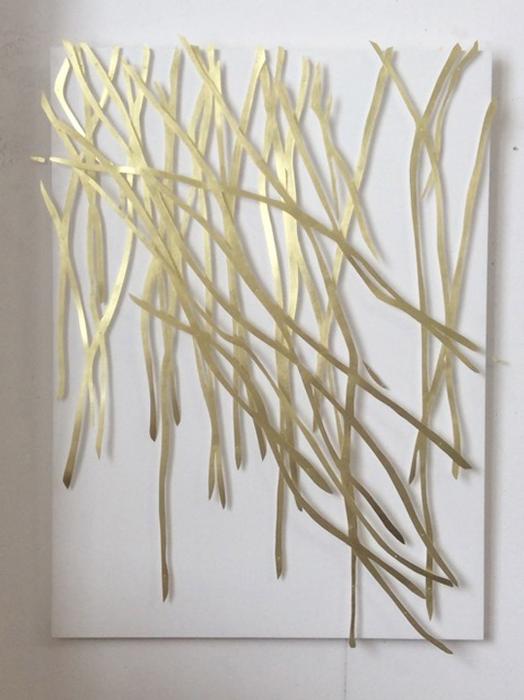 Sign Language
Apr 06-May 13
Margeaux Walter Sign Language April 6th May 13th, 2017 Opening reception with the artist Thursday, April 6th, 6-8pm Winston Wchter Fine Art, New York is excited to announce Sign Language, the gallerys fourth solo exhibition with photographer Margeaux Walter. Through staged environments, studio lighting, and saturated imagery, Walter constructs colorful domestic scenes that explore the psychological effects of modern life. These captivating compositions are photographed from the top down, a perspective that visually abstracts the scene by eliminating depth. The large-scale prints allow viewers to encounter varying levels of abstraction and familiar details, highlighting the interplay between the real and imagined. These stylized works reference modernist painting and the consumer culture revered in advertising. Primary, for example, is inspired by a Mondrian painting. Others, like Nova and Red Dot, are derived from the rugs featured in the photographs themselves. All works are made up of noticeably mass-produced home dcor that Walter herself consumes and interacts with by performing each of the characters in the scenes she creates. Walters compelling works depict familiar settings within the home, including quiet moments of respite as well as chaotic scenes involving spills, children, and chores. Walter evokes the anxiety and social isolation of domestic inhabitants that are consumed and seemingly trapped by their environment. Indeed, the figures themselves rarely interact, and their faces are often obscured. Yet, the colorful and ordered compositions somehow mask the vacancy of the scene, hinting at how we curate our external image and form our identity in the digital age. Margeaux Walter was born in Seattle, Washington and currently lives and works in New York City. She received her MFA from Hunter College in 2014 and her BFA from NYUs Tisch School of the Arts in 2006. She has received multiple honors from the Magenta Foundation Flash Forward, Photolucida, Prix de la Photographie Paris, International Photography Awards, and other organizations. In 2017, Walter will participate in the MacDowell Colony Residency. In 2016, she was selected for the New York Times Portfolio Review. She has participated in dozens of exhibitions at institutions such as MOCA in Los Angeles, California, Hunterdon Art Museum in Clinton, New Jersey, The Center for Photography at Woodstock in Woodstock, New York, Montalvo Arts Center in Saratoga, California, Sonoma County Muesum in Santa Rosa, California, Tacoma Art Museum in Tacoma, Washington, and the Griffin Museum of Photography in Winchester, Massachusetts. Her work has been featured in publications including The New York Times, New York Post, Seattle Times, Boston Globe, and Blouin Art Info.