Painting Center
547 W 27th St, Suite 500, New York
212-343-1060
Tuesday - Saturday: 11 am - 6 pm



Sue Collier: Recollections and Reflections
Oct 31-Nov 25
The Painting Center is pleased to present Sue Collier: Recollections and Reflections in the Main Gallery. Sue Colliers exhibition, Recollections and Reflections, her first at The Painting Center includes a group of small plein air oils on canvas painted in Central Park, paralleling a more introspective body of work going on in her studio. Both are intuitively painted with an emphasis on color and shape relation. Although they are painted and inspired from life, the images are orchestrated instinctively pulling color and shape from across the plane, working directly, letting her eye and brush dictate. Collier loves the real, palpable qualities of paint, the radiance of color and brushwork. The hope is to preserve the life and vitality of the picture and experience of the place or memory.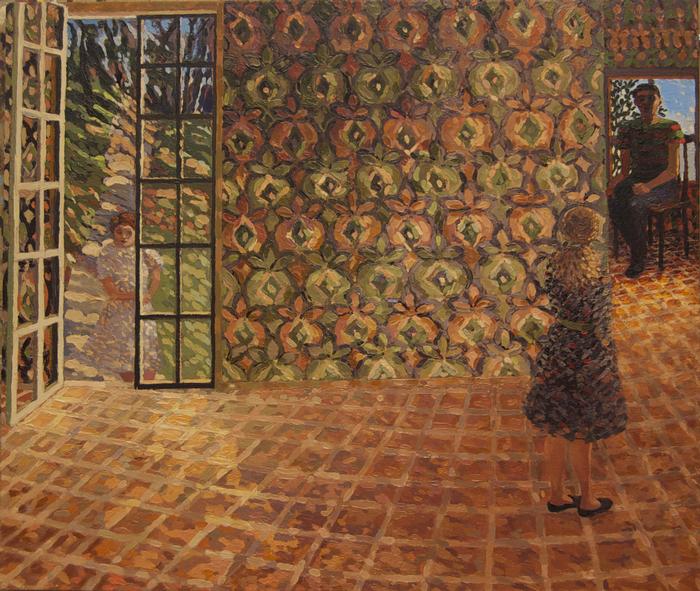 Anthony Cuneo: Traces
Oct 31-Nov 25
The Painting Center is pleased to present: Traces, an exhibition of recent work by Anthony Cuneo in the Main Gallery. All of the work in Traces developed slowly, layer by layer, playing with textures, and opaque and translucent fields of color. Sometimes marks are scratched through, or laid on top of a surface in graphite or paint. All kinds of mark-making tools have been used, from brushes, to fingers, to repurposed packaging forms. Shapes derived from decorative traditions, and images linked to personal memories come and go throughout the series. Cuneo remains interested in the charged tensions between apparent opposites -- chaos and order, emotion and intellect, creation and decay, and even the impulse to beauty wrestling with the desire for truth. The paintings as we see them cover other, earlier states they both extinguish and very much rely on the attempts that came before them. In this sense, they are visual documents, tracing and illustrating the process of their own creation.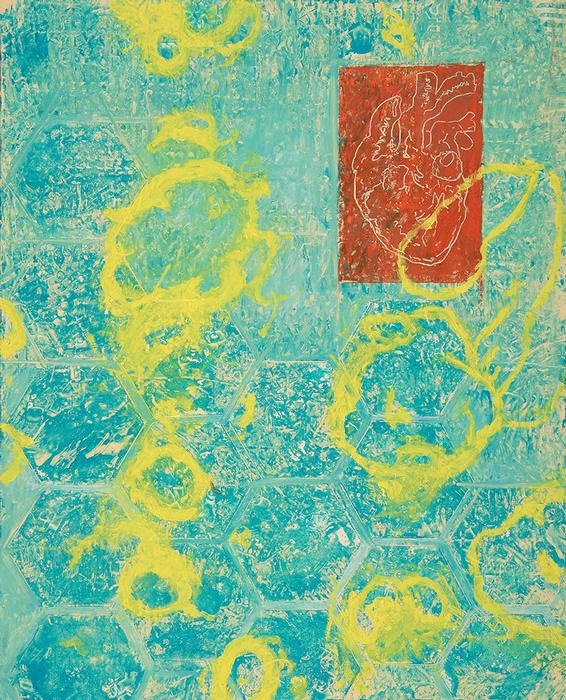 Philip Gerstein: Sacred Asymmetry
Oct 31-Nov 25
The Painting Center is pleased to present Phillip Gerstein: Sacred Geometry in the Project Room. For his second solo show in Chelsea, Gerstein presents a new series of near-minimal abstract paintings. With the compositions pared down, his emphasis on rich color and texture is the main conduit to generating an emotional response, akin to the vibrational impact of music. Several of the paintings utilize an experimental textural material, glass bead gel -- tiny glass beads suspended in a gel solution -- which dries to a faintly reflective, deep, mysterious, almost spiritual effect they change subtly with ambient light and angle of viewing. Sacred Asymmetry as the title of this show aims to bring attention both to the spiritual legacy of Abstract Art, and to the frequently utilized compositional and emotive device of asymmetrical placement. The use of asymmetry, particularly in a minimalist composition, allows for a greater sense of movement, a freshness of surprise.