Amsterdam Whitney
531 West 25th Street Ground Floor, New York
212-255-9050
Tuesday-Saturday, 11:00-5:00



Amsterdam Whitney Gallerys APRIL 2018 Exhibition
Mar 23-Apr 28
AMSTERDAM WHITNEY GALLERY, 531 West 25th Street- Ground Floor-Chelsea, New York City, is proud to showcase in its evanescent MARCH 23-APRIL 28, 2018 Exhibition, leading Contemporary Master Artists whose work explore the abstract, figurative and natural world. Celebrating springtime, this special exhibition is highlighted by its 17th Annual LA DOLCE VITA Fete on Saturday, MARCH 31, 2018 from 3:00-5:00. Bursting with representational images as well as non-objective forms, unexpected bold color juxtapositions, imaginative forms and dynamic shapes meld into a ground-breaking exhibition. With spirited imagery this passionate, cross-cultural survey rejoices in the talented artists fresh creative energy, resulting in a gateway to the visual arts. Spanning the continents, this exhibition renders a global portal of perceptions on contemporary art to art acquisitors and art aficionados alike.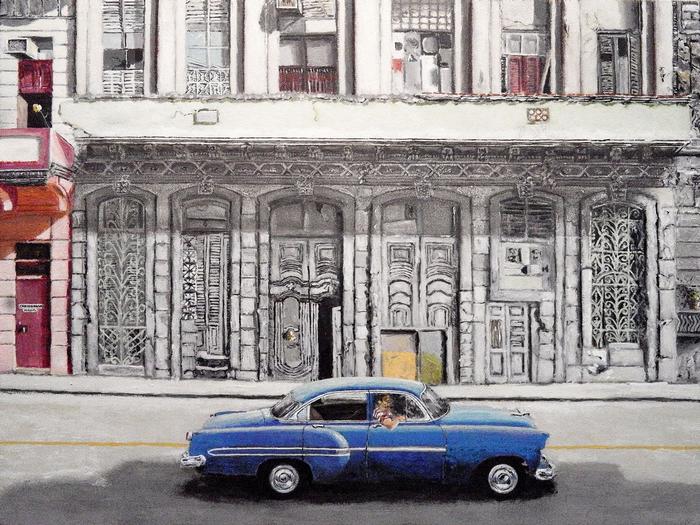 Amsterdam Whitney Gallerys MAY 2018 Exhibition
May 05-Jun 14
AMSTERDAM WHITNEY GALLERY, 531 West 25th Street-Ground Floor- Chelsea, New York City, is proud to show in its MAY 5-JUNE 14, 2018 Exhibition leading Contemporary Master Artists, whose work explores the abstract, figurative and natural worlds, exalting the realm of the aesthetic through brilliant coloration and dazzling sculptural form. This special "SALUTE To The STARS!" exhibition boasts a sparkling tribute which will dazzle the senses of both art acquisitors and art aficionados alike with its incandescent renewal and regeneration of the visual realm. Pulsating with dynamic synergy and artistic creativity, these artists' sophisticated, eclectic and profound representations of the world shine the spotlight on a unique, universal artistic language. Highlighted by the glamorous and elegant Saturday, May 12th 3:00- 5:00 pm Champagne Reception, each artist has the unique capacity to circumnavigate cultural barriers and nationalistic identities as they translate contemporary global art to transcend the scope of language to translate their views into a universal manifestation of international artistic communication. Reflecting the revitalizing penetration of compelling global ideas in our culture, these cross-continental conversations in art inspire with incandescent aesthetic explorations of the visual realm. MAY 5-JUNE 14, 2018 Exhibit Gala Champagne & "SALUTE To The STARS!" Soiree SATURDAY, MAY 12, 2018 from 3:00-5:00 pm STARS FROM HEAVEN ANN GORES MONIQUE HEUBEL JOHN PETERS STARS FROM EARTH FEROMONTANA NATALIA ROSE SASKIA WEISHUT-SNAPPER SYNERGY of the STARS GIORGI BLIADZE ROSANNE CERBO GANGA DULEEP STARLIT SYNCHRONICITIES KIMBERLY BERG STEVEN LAMB AMARNATH VISWANATH