School of Visual Arts - SVA Chelsea Gallery
601 W 26th St, 15th Fl, New York
212-592-2145
Monday - Saturday: 10 am - 6 pm



Art As Witness: Political Graphics 2016-18
Oct 06-Nov 03
Artists: Najeebah Al-Ghadban, Gail Anderson, Marshall Arisman, Andrea Arroyo, Istvan Banyai, Melinda Beck, Louisa Bertman, R.O. Blechman, Barry Blitt, Steve Brodner, Nancy Burson, Harry Campbell, Andre Carrilho, Roz Chast, Seymour Chwast, Joe Ciardiello, Sue Coe, John Cuneo, Nathan Fox, Felipe Galindo, Sally Gardner, Milton Glaser, Robert Grossman, Brad Holland, Frances Jetter, Victor Juhasz, Viktor Koen, Stephen Kroninger, Anita Kunz, Peter Kuper, David Levine, Nicole Licht, Zoe Matthiessen, Mike McQuade, Oliver Munday, Christoph Niemann, Tim O'Brien, Glenn Palmer-Smith, Hanoch Piven, David Plunkert, Bill Plympton, Melanie Reim, Rob Rogers, Edel Rodriguez, Chloe Scheffe, Jeff Scher, Nasrin Sheykhi, Yuko Shimizu, Edward Sorel, Art Spiegelman, Brian Stauffer, Seth Tobocman, Armando Veve, Olimpia Zagnoli. Reception: Thu, Oct 11, 6-8pm.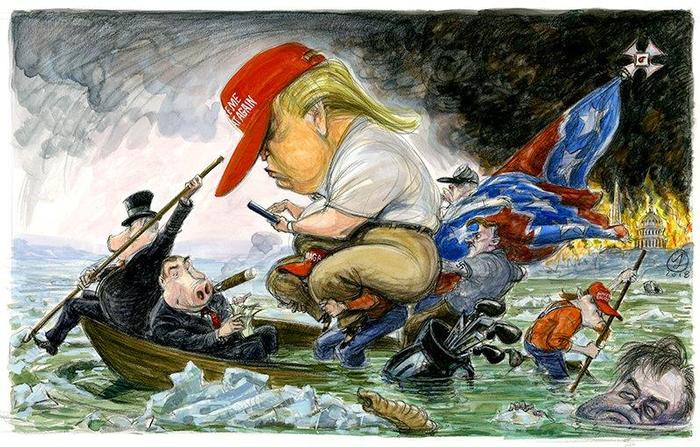 The Masters Series : Roz Chast
Nov 17-Dec 15
The Masters Series: Roz Chast will be a comprehensive retrospective of her celebrated career and include never-before-seen cartooning and illustration work, selections from her more than 20 books, a new hand-drawn mural, notebooks Chast kept in high school, embroideries, hooked rugs and hand-dyed pysanky, or Ukrainian-style Easter eggs. Reception: Thu, Nov 29 6-8pm.